Root Function Wellness offers FREE 15 Minute Functional Medicine Phone Consult with
Dr. Amy Wagoner or
Lori Steinley PA-C
Your health needs are unique. Is functional medicine right for you? Root Function Wellness is here for you.
Your individualized 15-minute phone consult with Dr. Wagoner from Root Function Wellness will help decide if your healthcare needs are suited to Functional Medicine.
Schedule your 15-Minute Consult today!
Personal Consultations at Root Function Wellness
All consultation visits will be personalized to your healthcare needs. Both in-person and video visit appointments are available. For your First Clinic Visit to Root Function Wellness, Dr. Amy Wagoner or Lori Steinley PA-C will check your current needs and look for the root cause of your condition. All new patients are given a full 90-minute personal consultation with Dr. Wagoner or Lori Steinley PA-C. Follow-up visits will be scheduled for 45 minutes. If you feel you may need more time at your next visit, please request more time when booking your appointment.
Ready…
What is my first step with Root Function Wellness?
Set….
What will happen at my first visit with Root Function Wellness?
Go!
What about follow-up visits with Root Function Wellness?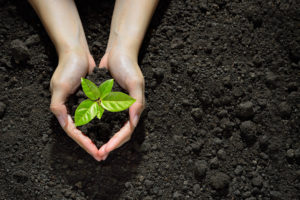 How long until I see improvement after working with Root Function Wellness?
SERVICES at Root Function Wellness
IV Nutritional Therapy
Root Function Wellness now offers IV Therapy and Injection Therapy options. We offer consultations for a variety of needs and situations that can offer benefits within fifteen (15) to ninety (90) minutes of treatment. Please discuss your needs with our reception staff so we can schedule time appropriately or check out the details on our pages:
Group Consultations
Root Function Wellness welcomes group consultations for a variety of needs and situations. Please discuss your needs with our reception staff so we can schedule time appropriately. A group will be assembled when six (6) to ten (10) patients with similar needs can be brought together for group education.
Reiki Healing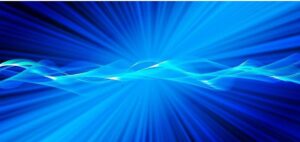 Reiki healing is a method of realigning the energy centers in the body so the physical, emotional, and energetic blockages can flow. It is a hands on and over the body approach to healing. The relaxation obtained during a session engages the parasympathetic nervous system allowing the body to rest, relax, and digest.
Each session lasts approximately 45 minutes. This service is provided by our health and wellness coach, Dawn Clearwater, RN, NBCHWC.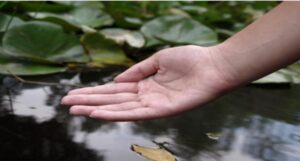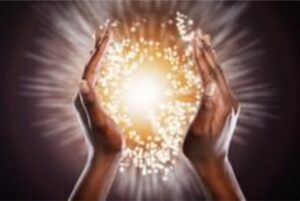 Ozone Therapy
Ozone helps with metabolism in the body by improving oxygen utilization. It helps the blood be healthier and modulates the immune system to work optimally, whether it is overworking such as autoimmune diseases, or underworking with numerous infections. Ozone is a gas and can be injected to help the bones, ligaments, and cartilage in areas of discomfort, instability, and weakness. In addition, it can be used for ozone insufflations (via catheter or tube) into the bladder, ears, sinus, rectum, and vagina to help systemic or whole-body problems such as infections or autoimmune conditions.
For more information please see: http://oxygenhealingtherapies.com
Prolozone Therapy
Prolozone therapy is an ozone injection. It corrects the interference with the healing process. This could include cells getting increased oxygen, improved circulation, and membrane stability, which leads to pain being reduced and the healing process being rejuvenated.
Prolozone can be used for anything associated with pain: chronic neck and back pain, rotator cuff injuries, degenerative and arthritic hips and knees, degenerated discs, plantar fasciitis, carpal tunnel syndrome, TMJ, sciatica, heel spurs, neuromas, tennis elbow, sinus infections, pelvic disorders, dental infections, post orthopedic surgery pain, non-union fractures, scars, any sports injury, and pelvic floor syndrome.
Craniosacral Therapy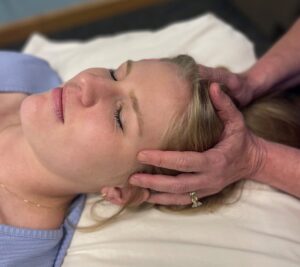 The craniosacral therapy practitioner uses light touch to test and treat restrictions in the craniosacral system. This is done by monitoring the rhythm of the cerebrospinal fluid as it flows through the system. This is primarily detected at the skull, sacrum, and coccyx (tailbone). These bones attach to the membranes that enclose the cerebrospinal fluid. The positive effects of this therapy rely on the body's natural self-corrective activities. The therapist's light, hands-on approach simply assists the hydraulic forces inherent in the craniosacral system to improve the body's internal environment and strengthen its ability to heal itself.
This treatment can be used for neck pain, headache, facial pain, and temporomandibular joint pain.
For more information please see: http://www.upledger.com
Reflexology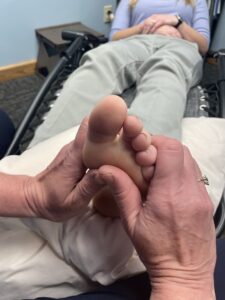 Reflexology is the science that deals with the principle that there are reflex areas in the feet and hands that correspond to all of the glands, organs, and parts of the body. Reflexology is a unique method of using the thumb and fingers on these reflex areas.
Foot and hand reflexology includes, but is not limited to use: to relieve stress and tension, improve blood supply and promote the unblocking of nerve impulses, and help nature achieve homeostasis.
Source: Better Health with Foot Reflexology Dwight C. Byers
Standard Lab Testing
Lab testing will be arranged for collection at a facility of your choice. Depending on your preference, this service will be paid directly to Root Function Wellness or billed to your insurance.
Specialty Lab Testing
Root Function Wellness has specialty lab testing accounts with several Functional Medicine Labs to better understand your root function. Based on your needs, the most relevant lab tests will be chosen to offer the necessary testing at the most affordable price. This testing is usually covered by your insurance.
Nutraceutical Supplements
The Nutraceutical Supplements that are available through FullScript are hand-selected by Dr. Amy Wagoner or Lori Steinley PA-C, because they are the highest quality pharmaceutical-grade products. The supplements recommended will offer an enhanced therapeutic benefit. If you choose to make your purchases through Root Function Wellness you will receive fair and competitive pricing on each of your online purchases. Your supplement selections will be shipped directly to you. If you choose, you may enroll in automatic refills for your supplement needs.
You are not required to buy your supplements from Root Function Wellness. If you choose to find your own source for supplements, we recommend that you be very selective about supplements and choose those that have had independently verified manufacturing processes. Unfortunately, many box store and discount brand supplements contain multiple fillers and ingredients which can impair your overall health.